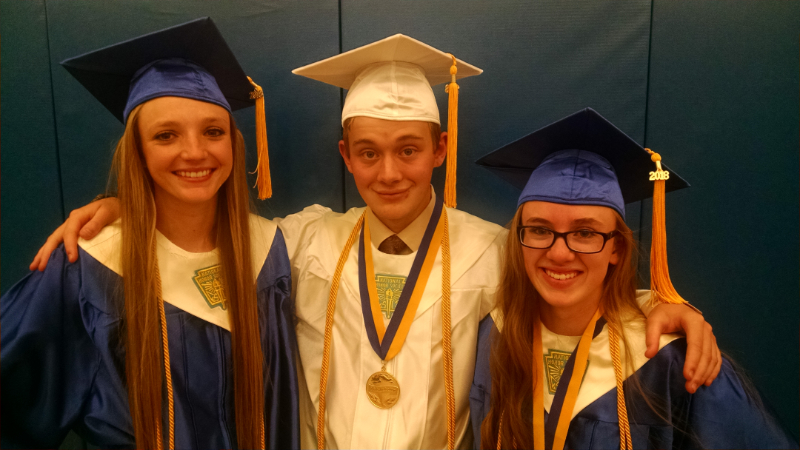 (From left to right: Jerraldawn Rector, Morris Richardson, and Kayelynn Montague)
This year three scholarships of $1,500 each were awarded to these impressive and well deserving young students.
Morris Richardson plans to study chemistry at Carrol College in Helena Montana with a long term goal of attending graduate studies in pharmacology.
Jerraldawn Rector plans to enroll at Otero Junior College in La Junta to study Animal Science and Agricultural Business.
Kayelynn Montague plans to attend Grand Canyon University to pursue studies in Biology with the goal of long term training as a physician's assistant.
Congratulations to these deserving young students.