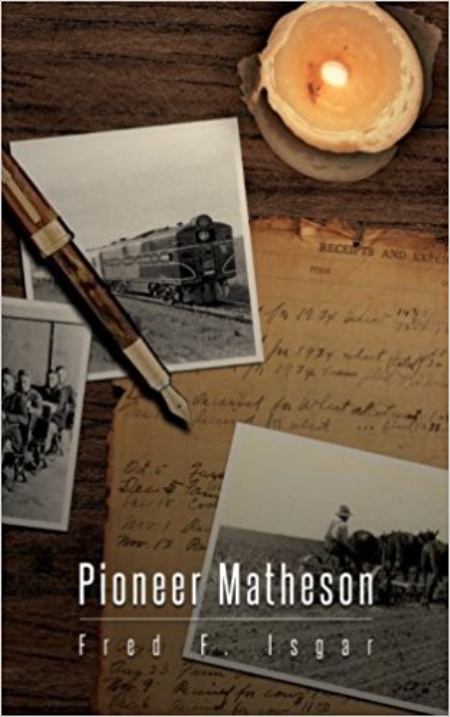 "Pioneer Matheson" by Fred F. Isgar is published and now available for sale at Amazon.com   and available for loan at the  Pines & Plains Library – Simla Branch.
Author Fred F. Isgar tells the story of the birth of Matheson through its prosperous years to its gradual decline.
Fred graduated from Simla Union High School in 1925.
The first draft of the memoir was typed by his daughter, Mina (Isgar) Coonts (Class of 1948) in 1980.
From the formatting to design of the cover by a grandson, the publishing of Fred's work was a family effort and became a reality in December of 2016.