Jack and Linda Maranville hosted the reunion of the Big Sandy High School class of 1970 at their country home Friday evening, October 9, 2020, followed by brunch the next morning.
Those attending were Morris Ververs, Charles Hawker, Berton Lamm, Lloyd Barnett, Jack Maranville, Linda (Florey) Maranville, Maxine (Molner) Astemborski, Debbie (Manuwal) Wilson, Don Tracy, Kathy Robertson and Alan Book.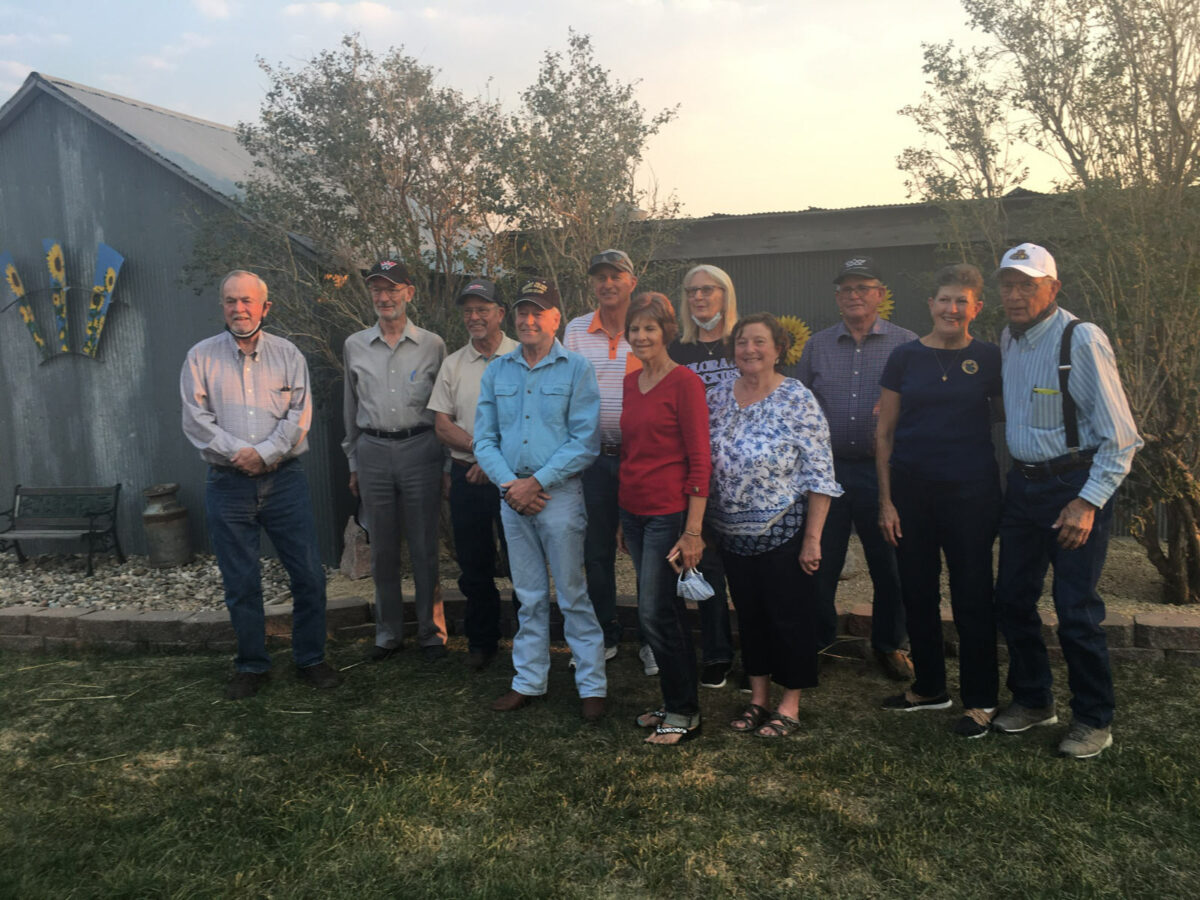 Also attending but not pictured were Verna Ververs, Judy Book, Ann Barnett, Marty Lamm, Marge Tracy and Jerry Allen.
Food, Fun & Music
As is often reported in our hometown when a get-together takes place, a good time was had by all, and enhanced by the contributions of the traveling guests.
Berton Lamm, vineyard farmer & wine hobbiest/enthusiast, brought his award winning country grown and made wine for tasting, while Lloyd and Ann Barnett entertained the group with guitar music and singing a selection of songs.